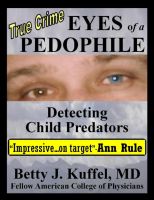 Eyes of a Pedophile Detecting Child Predators
by

Betty Kuffel
(5.00 from 1 review)
Peer inside the mind of violent child molester Nathanael Bar-Jonah. Personal coded writings, life-long behaviors and victim testimony reveal how he operated and the difficulties law enforcement experienced stopping him. This book follows his evolution from religious beginnings to hunting children. Extensively researched details explain what is known about child predators and how to recognize them.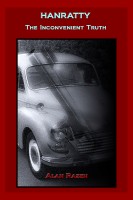 Hanratty - The Inconvenient Truth
by

Alan Razen
(4.50 from 2 reviews)
Razen applies his inimitable brand of logic to the 1961 A6 Murder case. He is highly speculative, but convincingly so, in his attempt to rationalise all of the important evidence in the light of the 2001 DNA profiling result. In essence, it manages to close the case against Hanratty to any reasonable extent. This is a relatively concise contribution – supplementary, rather than definitive.
Related Categories