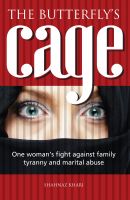 The Butterfly's Cage
(5.00 from 1 review)
'The Butterfly's Cage', is the heart wrenching, inspiring true story of a young Pakistani woman's flight to freedom. Suffering abuse, tyranny and disownment as a result of refusing to submit to the abuse received by not one but two violent husbands, Shahnaz opens the doors to a hidden world, illustrating how cultural values can allow human rights violations to prosper.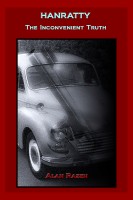 Hanratty - The Inconvenient Truth
(4.50 from 2 reviews)
Razen applies his inimitable brand of logic to the 1961 A6 Murder case. He is highly speculative, but convincingly so, in his attempt to rationalise all of the important evidence in the light of the 2001 DNA profiling result. In essence, it manages to close the case against Hanratty to any reasonable extent. This is a relatively concise contribution – supplementary, rather than definitive.