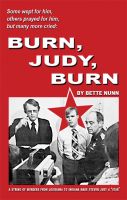 Burn, Judy, Burn
Graphic and Violent content - The morning started out like a morning of any other day for Terry Chasteen and her 3 small children, but it would be their last. Their murderer was a young man who was considered a dangerous boy at age 10, and a criminal sexual psychopath by age 13. Why had Indiana Central State Hospital released him? Was God taking a nap on April 28,1979?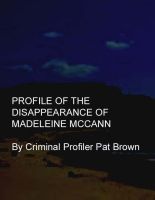 Profile of the Disappearance of Madeleine McCann
(4.83 from 6 reviews)
What really happened to Madeleine Beth McCann in Praia da Luz, Portugal in 2007? Was she abducted as the Gerry and Kate have claimed or did something happen to Madeleine on May 3 in the vacation apartment and the incident covered up? Criminal Profiler Pat Brown analyzes the evidence and takes the readers through the steps of profiling, developing a theory that is intriguing and controversial.