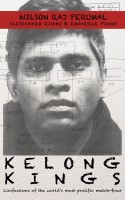 Kelong Kings: Confessions of the world's most prolific match-fixer
by

Wilson Raj Perumal
Wilson Raj Perumal has been labeled the world's most prolific match-fixer in football's recent history. Born a village boy in rural Singapore in the mid-60's, Wilson climbed the heights of international match-fixing across five continents, becoming FIFA's most wanted man. Kelong Kings is the ultimate tale about gambling, soccer and fixing, told in the words of the man who made it all happen.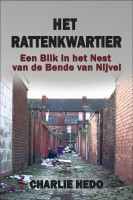 Het Rattenkwartier : Een Blik in het Nest van de Bende van Nijvel
by

Charlie Hedo
De oorspronkelijke bewoners van de wijk Negenmanneke in Sint-Pieters-Leeuw wantrouwden de omgeving van het Rattendaalkasteel. Daar streken begin vorige eeuw rare mannen in woonwagens neer. Jaren later zou een inwoner van het 'Rattenkwartier' opgepakt worden in het onderzoek naar de Slachter van Bergen. Enkele van zijn buren en familieleden zijn hoofdverdachten in de zaak Bende van Nijvel.
Related Categories