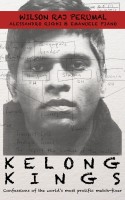 Kelong Kings: Confessions of the world's most prolific match-fixer
Wilson Raj Perumal has been labeled the world's most prolific match-fixer in football's recent history. Born a village boy in rural Singapore in the mid-60's, Wilson climbed the heights of international match-fixing across five continents, becoming FIFA's most wanted man. Kelong Kings is the ultimate tale about gambling, soccer and fixing, told in the words of the man who made it all happen.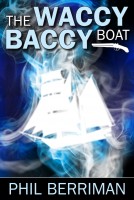 The Waccy Baccy Boat
Phil Berriman's true account of his terrifying attempt to smuggle the biggest haul of cannabis ever into the UK. Trapped in a twilight world between evil gangsters and bent coppers, he had nowhere to turn and no one to trust. The lives of his children were under threat. He had no choice but to sail close to the wind… and in the end, sail far too close! Contains explicit language.