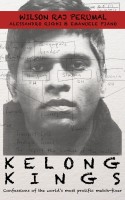 Kelong Kings: Confessions of the world's most prolific match-fixer
Wilson Raj Perumal has been labeled the world's most prolific match-fixer in football's recent history. Born a village boy in rural Singapore in the mid-60's, Wilson climbed the heights of international match-fixing across five continents, becoming FIFA's most wanted man. Kelong Kings is the ultimate tale about gambling, soccer and fixing, told in the words of the man who made it all happen.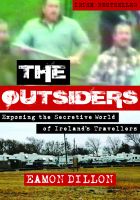 The Outsiders: Exposing the Secretive World of Ireland's Travellers
The Outsiders, first published in 2006, uncovers the secretive world of Irish Travellers where prejudice, crime and a burning loyalty to family, clan and tradition have made the community stand apart. Eamon Dillon investigates Irish Travellers and their worldwide drive to succeed - a hunger that has taken some Traveller gangs into the realms of fraud, bare-knuckle boxing and violent feuds.