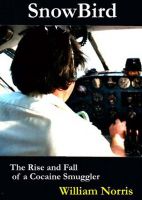 Snowbird
Andrew Richard Barnes was the man who flew the very first shipment of cocaine for the Medellin Cartel into the United States, and continued the dangerous trade for almost a full decade. He survived crashes and gunfire, treachery and betrayal. He also became the target of a determined assassination attempt by the Panamanian dictator, Manuel Noriega - and lived to tell the tale...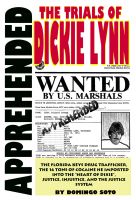 Apprehended: The Trials of Dickie Lynn
Written by one of the trial attorneys, Apprehended is partly a commentary on the federal system and a critique of one of its failings told in crime pulp fashion. It features some prominent issues and personalities such as the United States Attorney (now Senator) Jeff Sessions, Miami lawyers Roy Black and Steve Bronis, the Bay of Pigs, agency jealousies and machinations and governmental corruption.