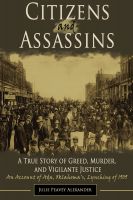 Citizens and Assassins
A true and accurate account of the infamous lynching which occurred on April 19, 1909, in Ada, Oklahoma. A story rarely spoken about for over a hundred years, this is a story of vigilante justice which needs to be told.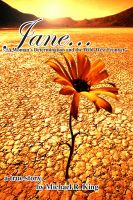 Jane, A Woman's Determination and the Wild West Frontier
(4.00 from 1 review)
Jane McKechnie Walton was murdered during Utah's pioneer day celebration in 1891. One hundred and eighteen years later, her case - solved. Emigrated from Scotland in 1850, she braved an ocean crossing, walked the American plains as a pioneer and conquered, "Hole in the Rock," where wagons and cattle were lowered 2,000 feet below. Fought Indians and drunken outlaws and settled the west.