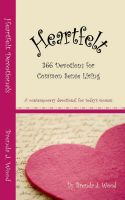 Heartfelt Devotionals, 366 devotions for common sense living
(5.00 from 1 review)
the heartfelt devotionals are short, well-written and to the point. most are sprinkled with humour. they are well thought out, crisp and snappy. the author, herself a recovered bulimic, pulls no punches but addresses a myriad of topics with honesty. some quizzes and puzzles add a different twist. this is not the usual run of the mill devotional read.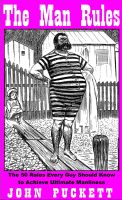 The Man Rules
(5.00 from 1 review)
For millenia, Men have tried to define what exactly it takes to be a Man. Finally, after decades of exhausting research (with a few bathroom breaks thrown in), John Puckett has created the essential guide to Being a Man. This book answers some of the burning questions of Manhood, including: - How can I become rich? - How can I win an argument with my wife? - Should I get a tattoo? And more!