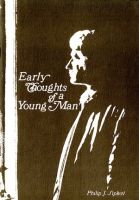 Early Thoughts of a Young Man by Philip J. Sipkov
Early Thoughts of a Young Man is a collection of Philip's poems while he was a student at the George Washington University. The mix of poems and prose are printed including an introduction by his father, Dr. Ivan Sipkov.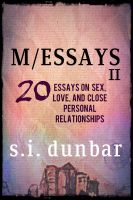 M/Essays II
M/Essays II was compiled from her daily blog posts from late November to late December while completing the rough draft of IN THE DEEP. The essays in this collection focus on sex, love, personal relationships, and other things she's failing at ***Includes Bonus 21st Chapter of Spoilers & Secrets from book two in the Holo Series, IN THE DEEP (coming 2014) .