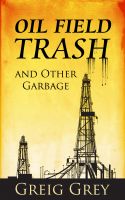 Oil Field Trash And Other Garbage
This book contains seven short stories with the Michigan oil patch as a backdrop. The main story: "Oil Field Trash" takes place during the historical boom year of 1981. The stories chronicle the intense physical and emotional aspects of literally every job on a drilling rig, the booze fueled, humorous off tour lifestyle, and the all too frequent, profound dangers inherent with the industry.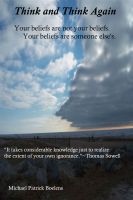 Think and Think Again...
The purpose of this book is to inspire you to begin thinking for yourself. Why? Because we live in a society that is always dictating or telling us what to do, when to do it, and how to do it. We live in a society that has taken over our lives and our ability to think for ourselves.