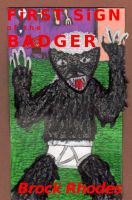 First Sign of the Badger
First Sign of the Badger is a wildly inconsistent collection of writings from my youth. Award winning short stories are mixed with poems from grade school and memoirs of early adulthood. The topics vary greatly. From a narrative process essay about washing your car, to stories about greed and love, a poem about having dry hands, and more... There's likely something here for everyone.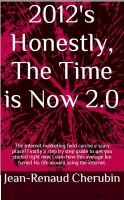 2012's Honestly, The Time is Now 2.0
Every entrepreneur needs guidelines to follow before they can become a leader themselves. 2012's Honestly, The Time is Now 2.0! dives into how people use the power of the internet to chase that ever so elusive often mythical American Dream. 'Now' is the time to start or enhance your online presence. See how an average Joe used the internet to change his life around. Read the description below...