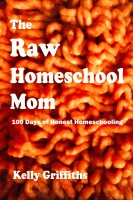 The Raw Homeschool Mom
by

Kelly Griffiths
(5.00 from 1 review)
Ever wonder what homeschooling is really like, day in and day out, for a not-so-superhero mom like the rest of us? Raw Homeschool Mom, Kelly Griffiths' straight-forward and hilarious confessions are a breath of fresh transparency in this often misunderstood, eccentric lifestyle. Join her for 100 days of raw, honest homeschooling and be inspired, enlightened, and entertained.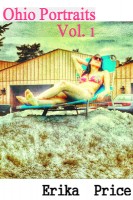 Ohio Portraits Vol. 1: A Midwestern Micromemoir
by

Erika Price
Researchers call it the Cleveland Brain Drain. We grow, we suck all the nutrients from the dirt, we learn, we save our money, and we leave. We are statistics. We move by trends, like the grandparents and parents who brought us here. They placed their roots beside the veins of salt that ran beneath the lake. We have placed thin roots in the air. A huge hunk of us stays. But not the brain.