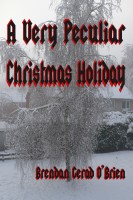 A Very Peculiar Christmas Holiday
From the collection Dreamin' Dreams; A short humorous story told in 4,000 words. Michael Galvin thinks he's found the bargain of a lifetime - a Christmas holiday in San Francisco. But why is Micky Dunn being so nice to him? What is he really up to ...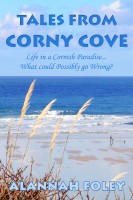 Tales from Corny Cove
TALES FROM CORNY COVE (Life in a Cornish Paradise… What could Possibly go Wrong?)... When Henry & Margaret move down south to run a campsite, it turns out that 'living the dream' sometimes involves dealing with a few nightmares too! "Tales full of twists, turns, and tickles", with the bespectacled Henry having a hard time from the obnoxious farmer next door as well as brutish & unruly campers.