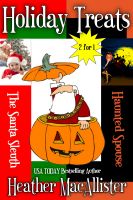 Holiday Treats Boxed Set
Two romances for the holidays! Holiday Treats contains both Haunted Spouse, about two exes building a haunted house for charity, and The Santa Sleuth, about a little girl who searches malls for the real Santa Claus.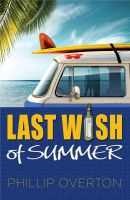 Last Wish of Summer
(4.50 from 2 reviews)
Summer's funniest adventure is here, better be careful what you wish for. When Anton and Johnno find a bottle washed up on the shore while surfing, supposedly granting them somebody's birthday wish, neither suspects it came from their friend Tanya. So how long can she keep it a secret? What happens before the last day of summer is over now depends on two wishful surfers looking to make waves.