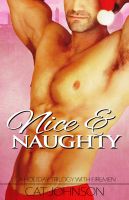 Nice & Naughty ~ a holiday trilogy with firemen!
What's better than a fireman? Twelve of them, naked, on the pages of your calendar. The hot firemen you loved in Opposites Attract are back with their friends, but now they're wearing a lot less clothing and heating up the holidays like never before. Be prepared for secret identities, a sizzling calendar shoot, smoldering bachelor firemen up for auction, sexy Santas and a whole lot more!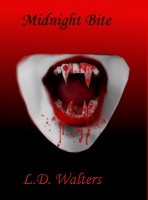 Midnight Bite
Darren Whales is a photojournalist, working for a paranormal newspaper when he covers the discovery of bones in Central Park. An abrupt whirlwind of encounters with vampires, werewolves and gargoyles quickly weighs on his endurance, but his life changes when he meets Sabrina, a modern moraică/strigoi. Their love affair begins innocently, but soon Darren must face the ultimate villain.