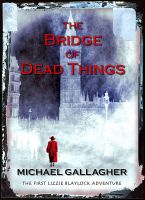 The Bridge of Dead Things (US Edition)
(5.00 from 1 review)
Murky Victorian London. 13-year-old Lizzie Blaylock is having a rough time. Her dad's been fired, her sister has tuberculosis, and she just had some sort of fit at school for which she's been expelled. When she has another fit, however, she and those around her slowly begin to realize that she may have special powers…powers to communicate with the dead.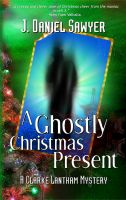 A Ghostly Christmas Present
(4.25 from 4 reviews)
It's hard to beat being thrown in an out-of-state jail on a trumped up charge as a Christmas present, but detective Clarke Lantham loves a challenge. So when he calls up his brother for help with bail, he thinks he's prepared for the ordeal of spending a holiday weekend with relatives who put the "strange" back in "estranged." That was his first mistake.