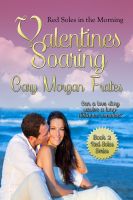 Red Soles in the Morning Valentines Soaring
Story 2 in the best-selling series Red Soles: In book one of the series, Red Soles at Night, Christmas Delight, Audrey Wells and Mack Hargrave meet on Christmas under inauspicious circumstances, when his dog, Winston, knocks her very expensive shoes into Lake Washington. Disaster quickly turns to attraction and love, but Mack must return home to Texas.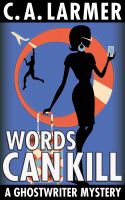 Words Can Kill (Ghostwriter Mystery 5)
Max Farrell's flatmate has just shown up dead in their Berlin unit and the hunky photographer has vanished, last spotted at a Swiss resort, a perky blonde by his side. Has Roxy Parker's boyfriend run off with another woman or is his life on the line? Packing her bags and swallowing her pride, the ghostwriter must follow the clues to find her true love, while buckling up for the ride of her life!