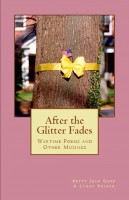 After the Glitter Fades: War Time Poems and Other Musings
by

Lynny Prince
After the Glitter Fades is a collection of poetry and advice from Betty Jean Goff, who passed away in 2007. Betty wrote beautiful poetry about her love and loss during and after the Korean War and Vietnam. She lived, loved and lost during and post war time in the United States.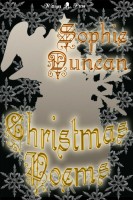 Christmas Poems
by

Sophie Duncan
(5.00 from 1 review)
Meet the battered old Christmas Fairy, or listen to a child's prayer on Christmas Eve; sympathise with a harried shopper, or think a while on the meaning of Christmas. The 6 poems in this book were written to be read aloud as the last lesson at a Christmas Day service in a little, English church. They can be enjoyed by anyone from 8 to 80.