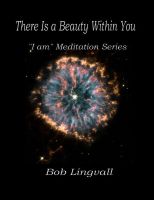 There Is a Beauty Within You - "I am" Meditation Series
by

Bob Lingvall
Discover your perfection and beauty through these meditations. They are a very practical response to the call to know yourself directly by looking inwardly and asking the question, "Who am I?" Come to know the silent, still point of awareness within, and see that life is not about becoming a more loving person, but expressing the love you already are.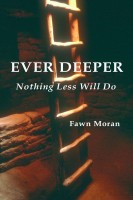 Ever Deeper: Nothing Less Will Do
by

Fawn Moran
Ever Deeper is an oasis for students of wisdom and seekers on the path. If you're looking for inspiration, insights that deepen over time or kernels of truth you won't forget, Ever Deeper is for you. It's a collection of 39 compositions that surfaced with a cadence and resonance all their own. As the book says, dive deep and hold fast: "The totality awaits your inimitable presence."