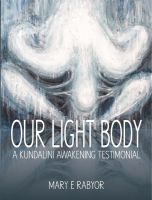 Our Light Body: A Kundalini Awakening Testimonial
In early 2006, Mary unexpectedly experienced a kundalini awakening after years of doing meditation. After this she worked full-time with the kundalini transformation and took daily notes. The core of Our Light Body is Mary's first-hand account and journal for the first year of kundalini transformation with notes, poetry, insights, visions and dreams.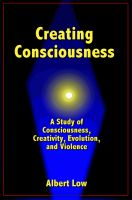 Creating Consciousness
(5.00 from 3 reviews)
Creating Consciousness is a spiritual & intellectual treasure from Zen Master Albert Low. Low's main thesis, drawn deeply from the wisdom of Zen and decades of his own meditation, is that each individual is a divided reality. The fact that we are one and yet divided, at the center and the periphery, leads to Low's discussion of ambiguity, creativity, & violence as integral to human existence.