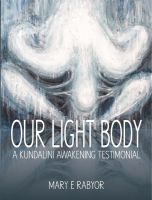 Our Light Body: A Kundalini Awakening Testimonial
In early 2006, Mary unexpectedly experienced a kundalini awakening after years of doing meditation. After this she worked full-time with the kundalini transformation and took daily notes. The core of Our Light Body is Mary's first-hand account and journal for the first year of kundalini transformation with notes, poetry, insights, visions and dreams.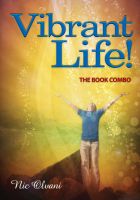 Vibrant Life: The Book Combo
Book 1 and Book 2 combined, in the series: Rhythms of life. Yes, life is a game! For most, a very difficult and non-understandable game! The game, however, as any other, has certain rules. If you do not know the rules, you will never understand or be able to play the game. If you know the rules, you can play to your heart's content and enjoy it the most. Come learn and play with and enjoy life!