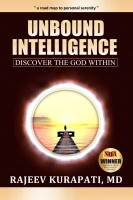 Unbound Intelligence: Discover the God Within
Unbound Intelligence takes readers on a journey exploring what makes us who we are alongside a brief history of all that we've become. Drawing from the worlds of science spirituality and true personal experiences, this road map to personal serenity empowers readers to understand the complex workings of our mind and the role this plays in our journey to happiness.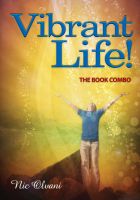 Vibrant Life: The Book Combo
Book 1 and Book 2 combined, in the series: Rhythms of life. Yes, life is a game! For most, a very difficult and non-understandable game! The game, however, as any other, has certain rules. If you do not know the rules, you will never understand or be able to play the game. If you know the rules, you can play to your heart's content and enjoy it the most. Come learn and play with and enjoy life!