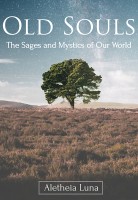 Old Souls: The Sages and Mystics of Our World
by

Aletheia Luna
(4.67 from 3 reviews)
Existing as the perpetual outsiders in society, Old Souls are the teachers, counselors, philosophers and oracles of humanity. They are both in the world, but are not quite of the world at the same time, passing through life on their own solitary paths. In this book, writer and researcher Aletheia Luna provides a compact, elegant and well-researched look into the life of Old Souls.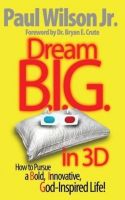 Dream B.I.G. in 3D: How to Pursue a Bold, Innovative, God-Inspired Life!
by

Paul Wilson, Jr
Your true life does not have to be only a dream, it can be a dream manifested in 3D! Use this practical and inspirational guide to learn how to Discover, Define and Drive your purpose by unleashing the God given revelation to help you envision yourself in a B.I.G. way. God designed you for greatness so stop dreaming small. Now is the season for a Bold, Innovative, God-Inspired Life!