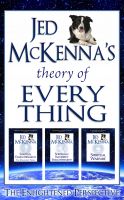 Jed McKenna's Theory of Everything: The Enlightened Perspective
(3.50 from 2 reviews)
Those who want straight answers to life's biggest questions will welcome a theory of everything that makes sense, doesn't rely on religious or scientific chicanery, and can be directly understood. And those familiar with Jed McKenna and the Enlightenment Trilogy will know that it's not just a theory.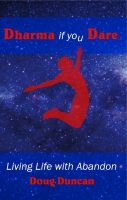 Dharma If You Dare: Living Life with Abandon
Dharma If You Dare is based on talks by the Canadian lama, Doug Duncan Sensei. The style is clear and entertaining, with content steeped in Tibetan Karma Kagyu wisdom. Using many humorous anecdotes, Doug Sensei gives readers a taste of the crazy wisdom at the heart of a fearless spiritual teaching. He challenges us to reconnect with our real purpose for being on this planet – enlightenment.