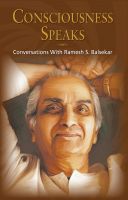 Consciousness Speaks: Conversations With Ramesh S. Balsekar
As a retired bank president, golfer and family man, Ramesh did not fit the stereotype of an Indian guru... Yet, his background and education combined with his Understanding to make him a Master who was an ideal bridge between east and west, between the spiritual and material.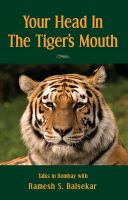 Your Head In The Tiger's Mouth
"The created object cannot possibly know the creator Subjectivity." Consciousness is all there is. So "who" is to know or seek "what"? All there is is the impersonal functioning of Consciousness, or God, reflecting within Itself the totality of manifestation. Live life making decisions and accepting the consequences as if you have free will – knowing it is Consciousness doing it all.