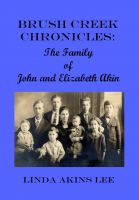 Brush Creek Chronicles: The Family of John and Elizabeth Akin
(5.00 from 1 review)
This genealogy of John Akin and his wife Elizabeth "Betsy" McKinney, who settled in Green County, Kentucky, in the early 1800s, reflects the events of American history from the time of the frontier to the post-World War II era and across eight generations. Biographical sketches of John and Betsy, their parents, grandparents, and over 800 descendants present the family's history.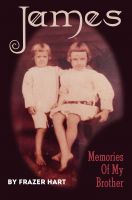 James - Memories of my Brother
Frank Hart always looked up to his brother. Their father, killed in a drunken gun duel, their unreliable mother having abandoned them - these two discarded boys make their way out of the Deep South, surfacing thousands of miles away in New York City as two well-educated young men in the Great Depression. These are the epic tales of my late grandfather's early days with his beloved brother, James.