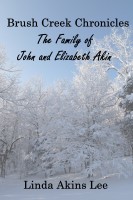 Brush Creek Chronicles: The Family of John and Elizabeth Akin
(5.00 from 1 review)
This genealogy of John Akin and his wife Elizabeth "Betsy" McKinney, who settled in Green County, Kentucky, in the early 1800s, reflects the events of American history from the time of the frontier to the post-World War II era and across eight generations. Biographical sketches of John and Betsy, their parents, grandparents, and over 800 descendants present the family's history.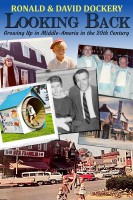 Looking Back: Growing Up in Middle America in the 20th Century
Check out this relly interesting hstory of two suburban young men who grow up in the same town. One tells the story of an older man's memories from the 40's and 50's and his son, David tells his story about a fond memory of public pools, riding bikes until the street lights went off, the roller rink, Atari, and Disco. Songs and history of the era is also included. Buy it now for a reduced price.