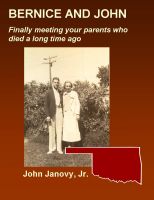 Bernice and John: Finally Meeting Your Parents Who Died a Long Time Ago
"Bernice and John" is post-war Oklahoma history as seen through the eyes of a petroleum geologist who graduated from OU in 1935, and his highly perceptive wife who, upon being given a diagnosis of terminal cancer at age 47, decided to go to college. Part memoir and part social-political commentary, B&J makes a powerful argument for Oklahoma as the model of our evolving nation,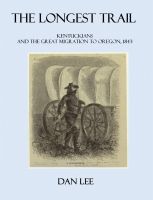 The Longest Trail: Kentuckians and The Great Migration to Oregon, 1843
The Longest Trail is the story of the Great Migration to Oregon in 1843. Special emphasis is given to the role of Kentuckians in the Westward Movement. There were the famous sons of the Bluegrass, such as Kit Carson and William Sublette, but more important to this book are the obscure men and women who undertook a heroic endeavor - to cross the continent to settle the Northwest.