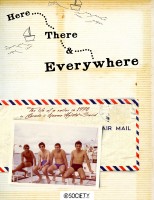 Here, There & Everywhere
(5.00 from 3 reviews)
A world intense travel of a young man, a sailor. This is a non fiction book about the adventures of a young man at the end of 60s and early 70s in a different conceived planet. It is all about learning, discovering and understanding the global dimensions of our life.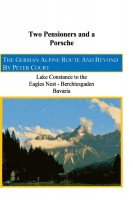 Two Pensioners and a Porsche - The German Alpine Route and Beyond
Two Pensioners and a Porsche is a journal with photographic and video content compiled during a twenty two day car journey accross the Continent of Europe. The purpose of the journey was to explore The German Alpine Route, some 450 kilometres of alpine scenery from Lindau, Lake Constance Bavaria to the infamous Eagles Nest at Berchtesgaden. The journey then continues via.several countries Beyond.