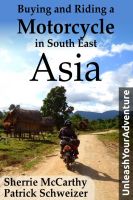 Buying and Riding a Motorcycle in South East Asia
(5.00 from 1 review)
When it comes to riding Southeast Asia the big question is not "should I buy or should I rent" but rather "where do I even start?" The authors were confronted with just this question as they attempted to plan a motorcycle trip throughout Thailand, Malaysia, Cambodia & Laos. Every answer they found was different. So they decided to write this handbook as a guide for other new riders in the region.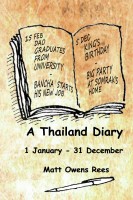 A Thailand Diary 1 January - 31 December
One of a series of books on Thailand culture and lifestyle, written in a diary format and introducing real Thai people. Read what the Thais feel about the culture shock that foreigners usually experience during their visits here and be entertained by the surprises that Westerners find in their contact with the Thais. A readable and often humourous book with entries that are fun to browse. . .