One Small Boy
One Small Boy, tells of a friendship that developed between two small boys in a world where electricity, turkeys and the game of golf were novelties. The year was 1958 and the times were rapidly changing.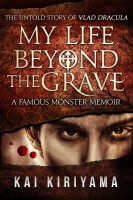 My Life Beyond the Grave: The Untold Story of Vlad Dracula
" I have outlived my entire family and have lived to see a time that one could not think possible. I am Vlad Tepes Dracul and I am here to tell you my story." A fictional memoir steeped in historical fact and pop culture, this is the story of Dracula, and how he came to be such an iconic figure. Told from Dracula's point of view and presented like a memoir, it is unique in its execution.