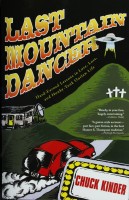 Last Mountain Dancer
From Booklist Colorful enough to inspire Michael Douglas' character, Grady Tripp, in the movie Wonder Boys, Kinder starts with the most interesting West Virginian available: himself. Suddenly, in pendulum swings between searing self-doubt and thoughtless bravado, Kinder is biting the neck of a high-school tormentor, or he is making love in a deserted chapel to a young girlfriend....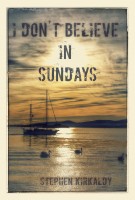 I Don't Believe In Sundays
Confronted by his own mortality, Ben Richards must decide how he will spend his time before he shuffles off this mortal coil. He must deal with the big questions of faith and the afterlife, as well as the less important questions of 'Call of Duty' versus 'Halo'. They say it's not the destination, but the journey that is important - this is his journey.