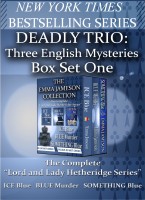 Deadly Trio: Three English Mysteries
Read the New York Times and USA Today Bestseller! Here are the first three Lord and Lady Hetheridge Books, together in one collection. These cozy mysteries, set in contemporary London, feature Scotland Yard chief superintendent Anthony Hetheridge, DS Kate Wakefield, and DS Deepal "Paul" Bhar, solving crimes among the wealthy and powerful.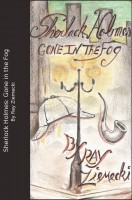 Sherlock Holmes: Gone in the Fog
(5.00 from 1 review)
It's 1914, the eve of the Great War. After a lengthy absence Holmes returns to Baker St. But, what has happened to bring about the shocking condition he was in? What strange adventure has reduced him to such an appalling state? Can Dr. Wartson bring him back? And then came that chill winter night when Holmes stepped out of the front door and simply disappeared. Gone in the fog.