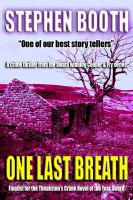 One Last Breath
The caverns beneath England's Peak District are a major tourist attraction - but this summer a convicted killer is mingling with visitors, bent on revenge. Derbyshire detectives Diane Fry and Ben Cooper are trying to anticipate the fugitive's next move. But the case is about to become much more personal for Cooper. The 5th novel in the award-winning Cooper and Fry series, a bestseller in the UK.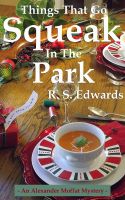 Things That Go Squeak in the Park
Thanksgiving, Christmas, New Year's...most people add a few pounds over the holidays. Police Detective Moffat adds unsolved murders to his caseload. When 10-year-old Gina finds a body in the community garden, Captain Moffat realizes something strange is going on at the Department of Environmental Health in the historic western town of Biglerville in California's Sierra Nevada Mountains.