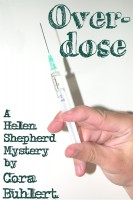 Overdose
When Caroline Murray is found dead in an underground parking garage with a needle in her arm, the case seems clear. Caroline died of a drug overdose. But everybody who knew Caroline insists that she was opposed to drugs and would never have taken any. Detective Inspector Helen Shepherd is convinced that Caroline's death was not a drug overdose. But who had reason to want Caroline dead and why?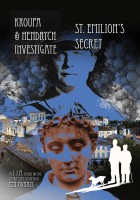 St. Emilion's Secret
Kroupa needs a holiday, so an invitation to a premiere in Bordeaux comes at just the right time. However, 'in vino veritas' and the region's vineyards soon reveal that the sins of the past still have devastating ramifications to this day. If Kroupa was hoping to avoid a murder, he's in for a disappointment, and this time the stakes are very high!