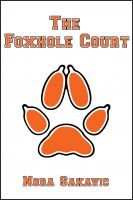 The Foxhole Court
(5.00 from 6 reviews)
Neil Josten knows signing with the Palmetto State Foxes is a fatal mistake. After eight years on the run he ought to have better survival instincts, but one of his new teammates is a friend from his old life. Neil left him once; he can't walk away a second time. The longer he stays the faster his past catches up with him, but maybe Neil's finally found someone and something worth fighting for.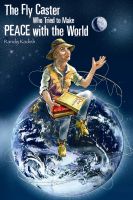 The Fly Caster Who Tried To Make Peace With the World
(3.00 from 2 reviews)
Making peace with the world, sooner or later most of us have to. But how? Ian Mac Bride's way begins in 1909 when he watches a fly-casting tournament and dreams of becoming a great fly caster. But soon Ian experiences personal tragedy, and then is appalled by the slaughter of World War I. Torn by grief, Ian loses faith in the world - until, almost by accident, he finds a way to come to terms.