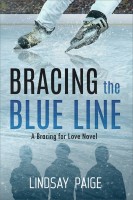 Bracing the Blue Line
by

Lindsay Paige
Neil, Grant, and Winston are college hockey players and roommates in vastly different relationships that intertwine three stories into one. The guys must battle their issues, both past and present, while falling in love along the way.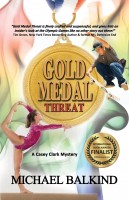 Gold Medal Threat
by

Michael Balkind
(5.00 from 7 reviews)
When Casey and Johnny overhear assassins discussing "taking out" an Olympic gymnast just prior to the Olympic Opening Ceremonies, they team up with Chelsea and Samantha, and attempt foil the crime. Suspense, action and lots of fun combine as the team puts their lives in harms way to identify and stop the assassins, before it's too late.