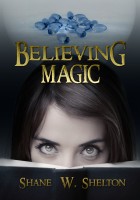 Believing Magic
by

Shane Shelton
Having never been a recreational reader, Jane Miller is not sure what to think as strange events from the book she's reading begin to mirror into her everyday life in odd ways. She's been told to report any unusual 'side effects' she experiences while in the drug study, but is 'book deja-vu' a side effect, or is it something that's totally normal when your really into a good book?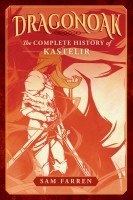 Dragonoak: The Complete History of Kastelir
by

Sam Farren
(5.00 from 3 reviews)
After being exiled to the farmland around her village, Rowan Northwood takes the only chance at freedom she might ever get: she runs away with a passing Knight and doesn't look back. The woman cares nothing for Rowan's company, but nor does she seem perturbed by the powers that burn within her.