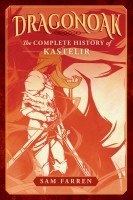 Dragonoak: The Complete History of Kastelir
by

Sam Farren
(5.00 from 3 reviews)
After being exiled to the farmland around her village, Rowan Northwood takes the only chance at freedom she might ever get: she runs away with a passing Knight and doesn't look back. The woman cares nothing for Rowan's company, but nor does she seem perturbed by the powers that burn within her.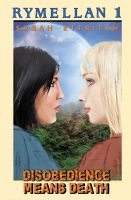 Rymellan 1: Disobedience Means Death
by

Sarah Ettritch
(4.75 from 4 reviews)
Girlfriends since their teens, Lesley and Mo want to spend the rest of their lives together. But they live in a dystopian society that chooses mates for its citizens and executes those who rebel against it. Will they do what their society expects of them, or will they sacrifice their lives for their love?
Related Categories