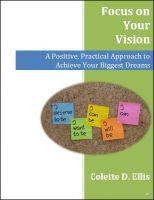 Focus on Your Vision: A Positive, Practical Approach to Achieve Your Biggest Dreams
by

Colette Ellis
What would it mean for you to have 20/10 vision in your life? How much more could you accomplish with this level of attention and motivation? This book helps you visualize the results you desire, and set specific goals to give life to your vision. Author and Coach Colette Ellis inspires you to focus attention on your real priorities; plus uncover hidden blind spots that could block your progress.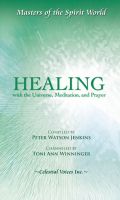 Healing with the Universe, Meditation, and Prayer
by

Peter Watson Jenkins
The Masters of the Spirit World hear our cry for help. Channeled by Toni Ann Winninger, they explain how we may elicit the aid of the universal god-force, use our own healing power, benefit from various healing modalities, and harness meditation and prayer to aid us. They comment on prayers used currently by world religions, and explain the basis for effective prayer both for ourselves and others.