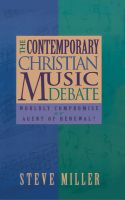 The Contemporary Christian Music Debate: Worldly Compromise or Agent of Renewal
"I have yet to find a more balanced and thorough work on the subject. -- Dr. Bill Jones, president, Columbia International University What's the best worship style for my ministry? Are all styles legitimate? Discover insights from the bible, missions, psychology, and the entertaining history of our hymns. College president Robertson McQuilkin: "thorough scholarship...irenic spirit."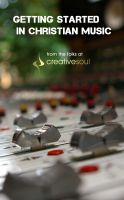 Getting Started in Christian Music
An informative free E-Book on how to get things started in your career as a Christian artist or songwriter in the new music business. Brought to you by Nashville production company and record label Creative Soul Records.