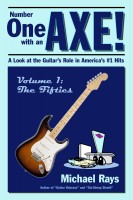 Number One with an Axe! A Look at the Guitar's Role in America's #1 Hits
by

Michael Rays
Guitar gadfly Michael Rays takes you on a guitar-oriented tour through the history of Billboard's American number one hits, starting in 1955 with "Rock Around the Clock" and proceeding through Frankie Avalon's "Why"--the final #1 song of 1959. Rays rates each song on four guitar-centric criteria: Riffage, Rhythm Playing, Fills and Solos. He also writes brief commentaries on each song. Lots of fun!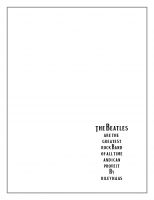 The Beatles Are the Greatest Rock Band of All Time and I Can Prove It
by

Riley Haas
Who is the greatest band in rock history? This book argues that it's the Beatles. Don't think so? Well, read and find out. This is as thorough an examination of the Beatles music in context as you will find. If you are skeptical of the Beatles greatness, read this book and you will be skeptical no longer: this is an iron clad argument about the most seminal of rock bands.
Related Categories