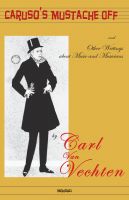 Caruso's Mustache Off - and Other Writings about Music and Musicians
Van Vechten wrote lively and often audacious essays on musical subjects. He was first to offer serious assessments of the music of Stravinsky, Erik Satie, Gershwin, and the operas of Richard Stauss. He wrote the earliest study in America of the music of Spain. He was first to advocate musical scores for movies. He contended that ragtime and jazz were the only uniquely American music.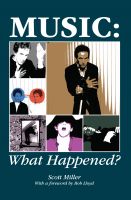 Music: What Happened?
In Music: What Happened?, renowned musician Scott Miller writes about each of the past 54 years in popular music—1957-2010—via countdown song lists, blending the perspectives of a serious musician, a thoughtful critic, and an all-devouring music fan. Miller not only tells you why he loves particular songs, but also what was going on in the musical world in which they competed to be heard.