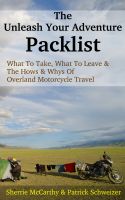 The Unleash Your Adventure Packlist: What To Take, What To Leave, & The Hows & Whys Of Motorcycle Travel
(4.50 from 2 reviews)
The unanswerable question, what to pack? On a motorcycle trip you need to make every kilo count. "The Unleash Your Adventure Packlist" is not just what to take or leave behind, but why. It is a mini handbook of the absolute essentials needed for those who dream of going on their own motorcycle journey. This handbook looks at why you should go,some things to help you prepare, and how to save.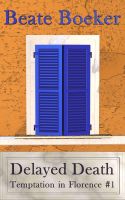 Delayed Death - Temptation in Florence #1
(5.00 from 1 review)
Delayed Death is Book #1 in the Temptation in Florence Series, a cozy murder mystery romance series with a strong dose of humor and romance. When a crisis occurs, right at the beginning of Delayed Death, and Carlina gives in to her domineering cousin's wishes, Carlina sets herself on a collision course with police Commissario Stefano Garini, and her eccentric Italian family doesn't help at all.