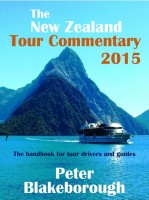 The New Zealand Tour Commentary 2015
by

Peter Blakeborough
The New Zealand Tour Commentary 2015 is the definitive work in New Zealand for tour drivers, local guides and international tour managers. Everything that tourists could ever want to know about is in this Bible of the New Zealand tourist highways.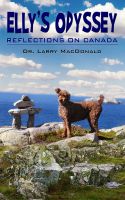 Elly's Odyssey: Reflections on Canada
by

Larry MacDonald
(5.00 from 3 reviews)
This nonfiction book views Canada from a personal perspective, similar to John Steinbeck's view of America in his 1960 book Travels with Charlie. The author travels across Canada in a trailer with his wife and pets, including their French Poodle, Elly, in order to gain a better understanding of his country. A must-read for those wanting to learn more about this unique and wondrous country.