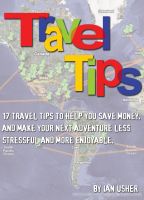 Travel Tips - 17 Travel Tips to help you save money, and make your next adventure less stressful and more enjoyable
(5.00 from 1 review)
When Ian Usher put his "life" up for sale on eBay in 2008, he had no idea where life's adventure was going to take him next. Asked many times in interviews, "What will you do once you have sold your life?", his usual glib response was, "Anything I like, really!" This book details a few of the most practical and useful tips learned during two years of travels after the eBay auction.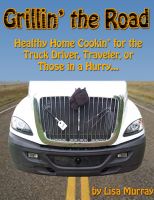 Grillin the Road
(4.00 from 1 review)
Grillin' The Road is an easy to read information-packed guide for healthy eating for and on the road. It is an invaluable source for truck drivers, travelers, tailgaters, and anyone wanting more than the brown bag or fast food meal. More than a collection of recipes; this book offers a method of cooking geared towards deliciously simple, healthy, and portable meals.