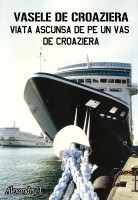 Vasele de Croaziera: Viata ascunsa de pe un vas de croaziera
by

Alexandru T.
Subiectul tratat in carte este despre viata pe un vas de croaziera, cu bune, cu rele, pe scurt... dincolo de usile inchise, volumul 1. Spaga, santaj si mafie, rasism dar si iubire. Faze comice de ambele parti, pasageri si echipaj. Info de asemenea cum, cand si unde sa mergi intr-o croaziera. Lectura placuta. Prosperitate si Dumnezeu sa va binecuvanteze!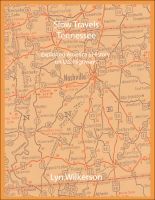 Slow Travels-Tennessee
by

Lyn Wilkerson
This is the Tennessee edition of the Slow Travels series. U.S. Highways 11, 25, 31, and 70 are followed through the State, examining a cross-section for Tennessee and providing a wealth of historical information along the way. Reference maps and GPS coordinates for all listed points of interest are included.