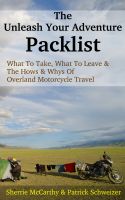 The Unleash Your Adventure Packlist: What To Take, What To Leave, & The Hows & Whys Of Motorcycle Travel
(4.50 from 2 reviews)
The unanswerable question, what to pack? On a motorcycle trip you need to make every kilo count. "The Unleash Your Adventure Packlist" is not just what to take or leave behind, but why. It is a mini handbook of the absolute essentials needed for those who dream of going on their own motorcycle journey. This handbook looks at why you should go,some things to help you prepare, and how to save.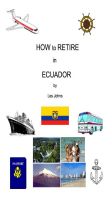 How to Retire in Ecuador
If Ecuador is a country which appeals as a retirement haven then this book will be of interest. Much research time will be saved by reading this book and following the resource links included.