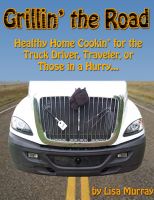 Grillin the Road
(4.00 from 1 review)
Grillin' The Road is an easy to read information-packed guide for healthy eating for and on the road. It is an invaluable source for truck drivers, travelers, tailgaters, and anyone wanting more than the brown bag or fast food meal. More than a collection of recipes; this book offers a method of cooking geared towards deliciously simple, healthy, and portable meals.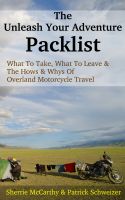 The Unleash Your Adventure Packlist: What To Take, What To Leave, & The Hows & Whys Of Motorcycle Travel
(4.50 from 2 reviews)
The unanswerable question, what to pack? On a motorcycle trip you need to make every kilo count. "The Unleash Your Adventure Packlist" is not just what to take or leave behind, but why. It is a mini handbook of the absolute essentials needed for those who dream of going on their own motorcycle journey. This handbook looks at why you should go,some things to help you prepare, and how to save.