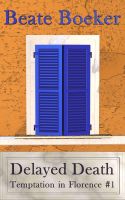 Delayed Death - Temptation in Florence #1
(5.00 from 1 review)
Delayed Death is Book #1 in the Temptation in Florence Series, a cozy murder mystery romance series with a strong dose of humor and romance. When a crisis occurs, right at the beginning of Delayed Death, and Carlina gives in to her domineering cousin's wishes, Carlina sets herself on a collision course with police Commissario Stefano Garini, and her eccentric Italian family doesn't help at all.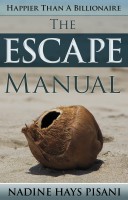 Happier Than A Billionaire: The Escape Manual
The Escape Manual is your guide for moving to, living in, or traveling through Costa Rica. In this perfect blend of information and entertainment, Nadine Hays Pisani answers all of your questions in her patented comedic style. She introduces you to her colorful cast of characters as you laugh your way through reading how to obtain residency, avoid crime, find quality healthcare, and much more.