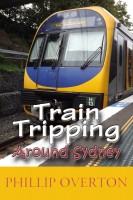 Train Tripping Around Sydney
by

Phillip Overton
Travelling around Sydney on a three day, 592 km self-guided railway adventure Down Under. A humorous travelling companion for exploring one of the world's best known cities by train.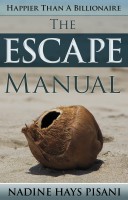 Happier Than A Billionaire: The Escape Manual
by

Nadine Hays Pisani
The Escape Manual is your guide for moving to, living in, or traveling through Costa Rica. In this perfect blend of information and entertainment, Nadine Hays Pisani answers all of your questions in her patented comedic style. She introduces you to her colorful cast of characters as you laugh your way through reading how to obtain residency, avoid crime, find quality healthcare, and much more.