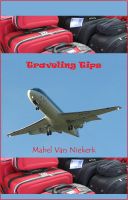 Traveling Tips
First time travelers often wonder what they should take with them and are anxious that they will not have sufficient clothing or toiletries with them. If you don't want to be bogged down with heavy bags wherever you go, then always remember less is more when packing and only take the essentials with you.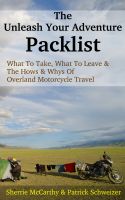 The Unleash Your Adventure Packlist: What To Take, What To Leave, & The Hows & Whys Of Motorcycle Travel
(4.50 from 2 reviews)
The unanswerable question, what to pack? On a motorcycle trip you need to make every kilo count. "The Unleash Your Adventure Packlist" is not just what to take or leave behind, but why. It is a mini handbook of the absolute essentials needed for those who dream of going on their own motorcycle journey. This handbook looks at why you should go,some things to help you prepare, and how to save.