Sub-categories:
Argentina | Peru | Brazil | Chile (including Easter Island) | Ecuador (including Galapagos Islands)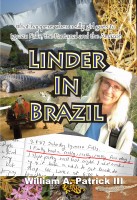 Linder in Brazil
What happens when a silly girl goes to Iguazu Falls, the Pantanal and the Amazon.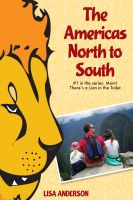 The Americas North to South, Part 1: Mom! There's a Lion in the Toilet
(5.00 from 4 reviews)
Nothing goes to plan in this modern day family adventure. As the Anderson's leave winter behind and explore the mysteries of the Lost City of the Inca, unbelievable tales are shared with classmates back home. Pack your suitcase, and come along for the ride in Part 1 of Mom! There's a Lion in the Toilet, based on the true-life extraordinary adventures of 6 Andersons 1 World.