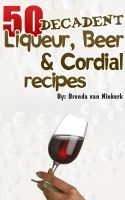 50 Decadent Liqueur, Beer And Cordial Recipes
Try making these easy, decadent Liqueur, Beer And Cordial recipes. Some of the recipes within the book: Pineapple Beer, Lemon Beer,Ginger Beer, Elderberry Ale, Spiced Cranberry Cider, Brandy Cream Liqueur, Crème De Menthe Liqueur, Irish Crème Liqueur and much much more......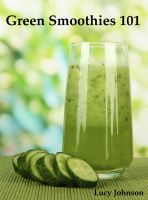 Green Smoothies 101
Are you ready to get on the Green Smoothie Bandwagon? Green smoothies have become popular in recent years for many good reasons. They are an excellent way to consume essential nutrients with antioxidant, anticancer and cleansing properties, which are found in green leafy vegetables. But mostly, they're popular because they help you lose weight and feel terrific! Here are 25 delicious recipes!